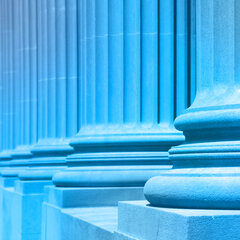 "There has been a distinct shift in sentiment towards financials stocks and Polar Capital Global Financials Trust (PCFT) since Spring 2022. As fears of economic recession grew, initial enthusiasm about the positive effects of rising interest rates on banks' profit margins gave way to concern about the prospect of higher loan defaults. However, these have not materialised, and PCFT's managers think it is likely that they will not.

As we discuss... they feel that the sector's sell-off is overdone, banks' valuations are more than pricing in a worst-case scenario, and the strong balance sheets and cautious lending practices adopted by banks in the wake of the financial crisis will cushion the economic blow.

In addition, there are positive developments in areas such as insurance and reinsurance, and new opportunities to acquire fixed interest stocks on attractive yields, all of which bode well for PCFT's future."
Some information contained herein has been obtained from third party sources and has not been independently verified by Polar Capital.