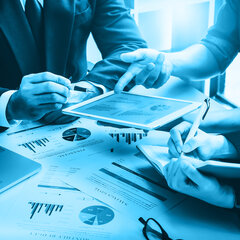 "After years of squeezed margins thanks to ultra-low interest rates, banks' profitability is increasing. However, higher rates have brought increased recession risk and have exposed inept risk management within some US regional banks.
The managers of Polar Capital Global Financials Trust (PCFT) were quick to cut exposure to more exposed areas of the sector, while increasing PCFT's weighting towards areas such as insurance and reinsurance, where the picture looks brighter.
Sentiment has turned against the sector once more, but as investors find assurance that the problems are stock specific rather than sector-wide, this could swing back in PCFT's favour."
Some information contained herein has been obtained from third party sources and has not been independently verified by Polar Capital.