Contact Information
Registered Office and Contact Address for Directors
Polar Capital Global Financials Trust
16 Palace Street
London
SW1E 5JD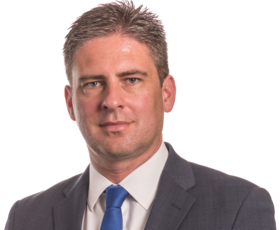 Steve Woods
Head of Client Services
Telephone: +44 (0) 20 7227 2700
Fax: +44 (0) 20 7227 2799
investor-relations@polarcapital.co.uk
Investment Manager and AIFM
Polar Capital LLP
16 Palace Street
London
SW1E 5JD
Authorised and Regulated by the Financial Conduct Authority.
Telephone: +44 (0) 20 7227 2700
www.polarcapital.co.uk
Company Registrar
Equiniti Limited
Aspect House
Spencer Road
Lancing
West Sussex
BN99 6DA
Helpline: +44 (0)800 313 4922
Overseas helpline: +44 (0)121 415 7047
www.shareview.co.uk
Independent Auditors
PricewaterhouseCoopers LLP
7 More London Riverside
London
SE1 2RT
Registered Number
8534332
Registered in England and Wales
The Company is an investment company as defined under Section 833 of the Companies Act 2006.
Company Secretary
Polar Capital Secretarial Services Limited
Represented by Tracey Lago FCG.
The Company Secretary can be contacted at the Registered Office.
Depository, Bankers and Custodian
HSBC Bank Plc
8 Canada Square
London
E14 5HQ
Solicitors
Herbert Smith Freehills LLP
Exchange House
Primrose Street
London
EC2A 2EG
Corporate Broker
Stifel Nicolaus Europe Limited
150 Cheapside
London
EC2V 6ET